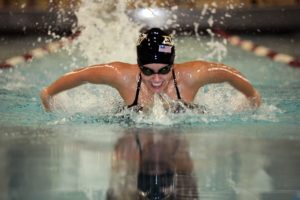 Did you know when it comes to eye safety, basketball is the most dangerous sport in the United States? However, when it comes to kids under 14, baseball is the leading cause of eye injuries. And these aren't the only sports that can be dangerous. How about martial arts? Forty-five percent of mixed martial arts injuries are to the face and include the eyes.
In fact, every 13 minutes, there's a hospital somewhere in the country treating a sports eye injury.  Out of every 100,000 injuries, 42,000 are treated at ERs and 13,500 result in blindness.
But don't let that stop you from participating. For most situations, protective eyewear prevents and lessens the degrees of most injuries. While it's a nuisance to wear glasses, it beats the heck out of losing your vision temporarily or worse – permanently.
Technology forges better protection and currently, polycarbonate lenses are 10 times as impact resistant as other materials. When it comes to playing your favorite sports, a little protection has life-long benefits.
So don't forget those glasses!
There's more information for you at American Academy of Ophthalmology.