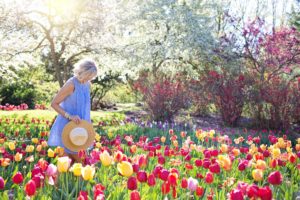 When it comes to heart disease prevention, little has changed. High cholesterol is still a factor, as are smoking and obesity. Now when it comes to keeping your heart healthy, think of these four words – sleep, activity, diet and stress.
Let's start with sleep. Most adults need seven to nine hours of sleep per night. Adequate sleep helps keep your blood pressure, weight and blood sugar under better control.
Stay active! Exercise has many benefits including strengthening your heart and improving circulation. Like sleep, it helps you control your weight, blood pressure and blood sugar levels. It also lowers your cholesterol.
Eat a healthy diet. By limiting saturated fats, foods high in sodium and added sugars, it's easier to maintain a healthy weight, lower cholesterol and keep your blood sugar level steady.
Manage stress. Traditionally, common ways to cope with stress include smoking, overeating and consuming too much alcohol – all of which work against your heart. Instead, meditate and focus on things that make you calm. Again, this keeps your blood pressure lower, maintains a healthy weight, cholesterol and blood sugar levels.
Do these four things and you'll not only stave off heart disease, you'll enjoy each day more!